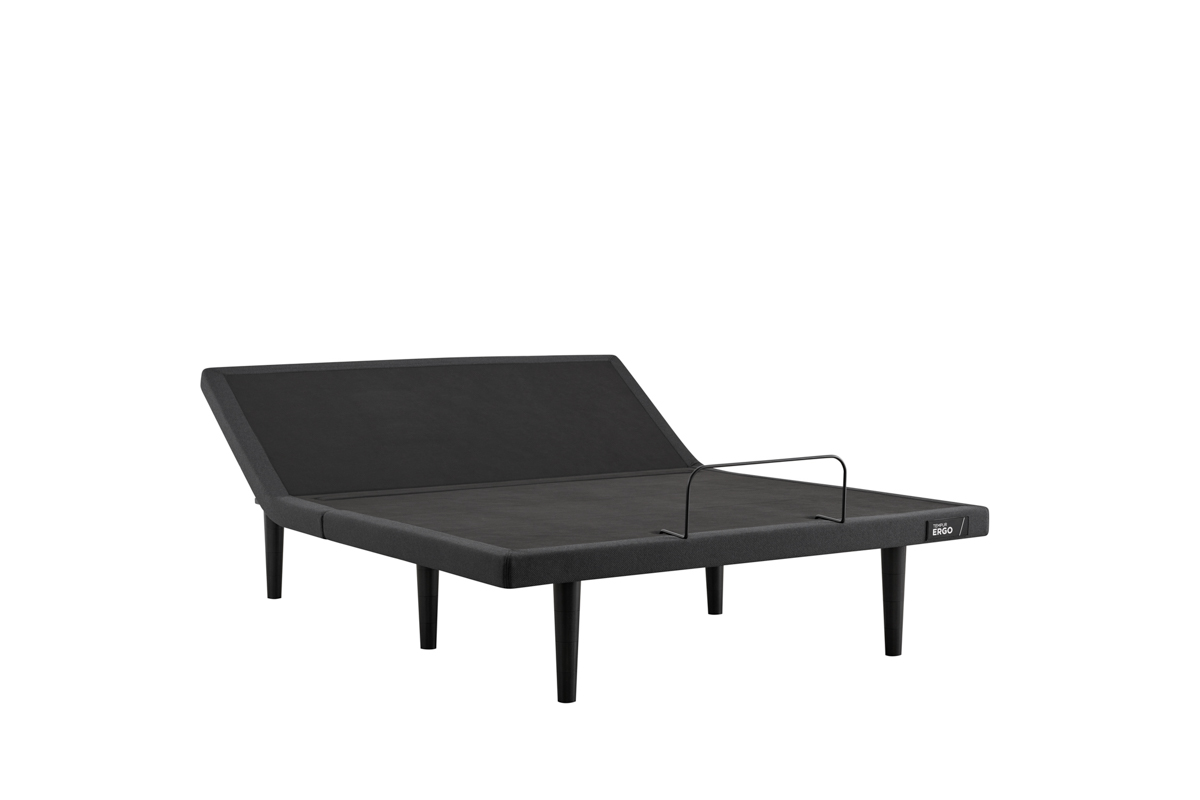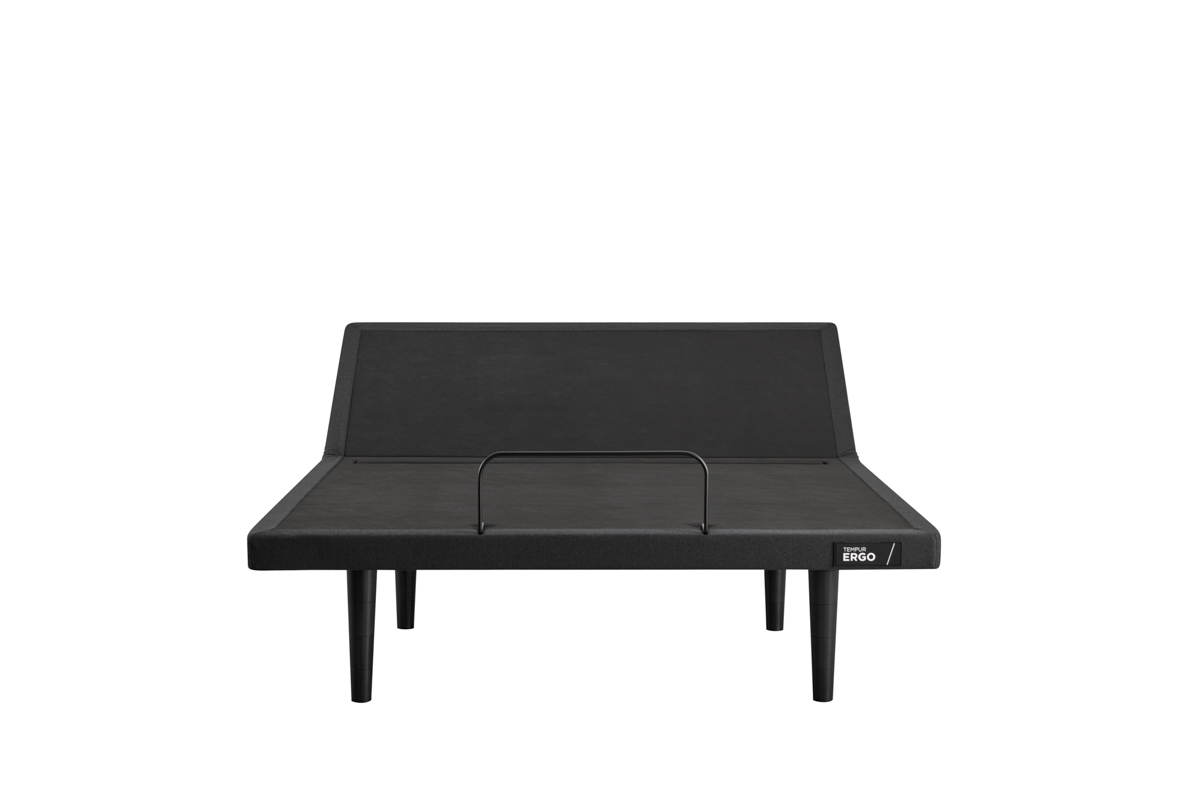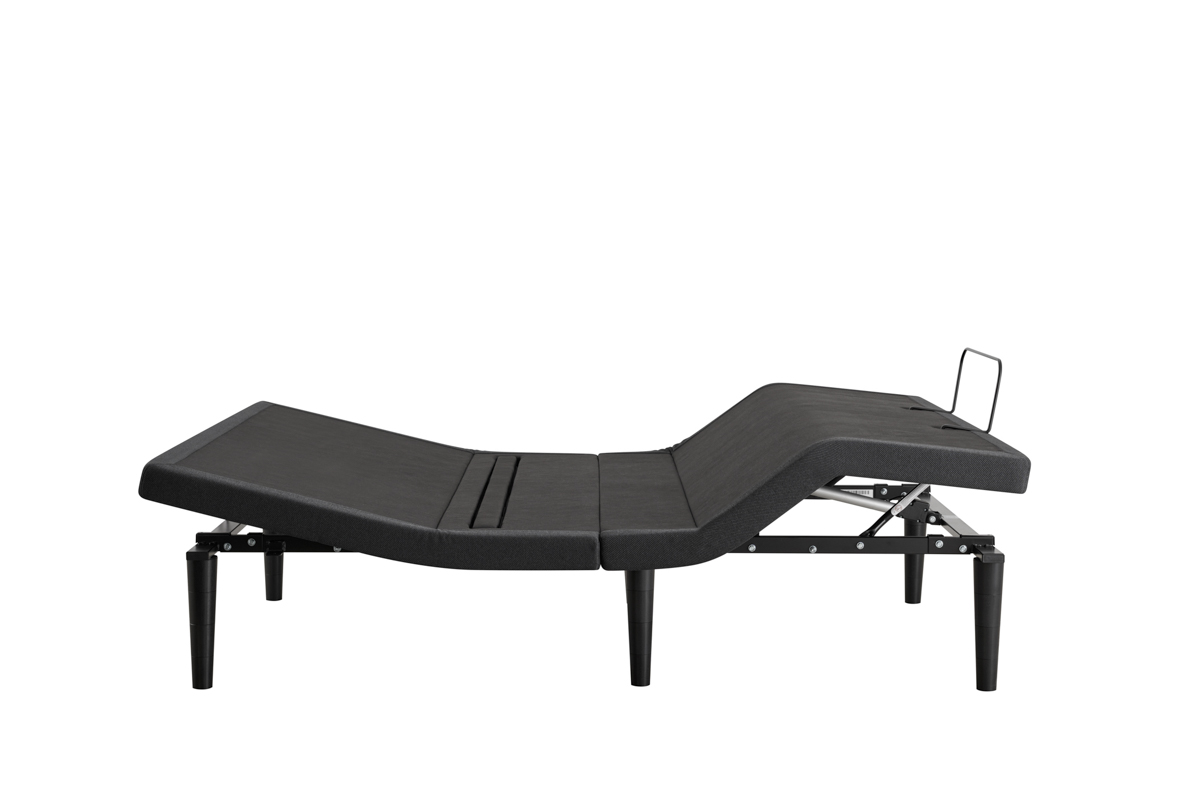 The redesigned TEMPUR-Ergo® power base is better than ever with the addition of adjustable lumbar support. With the pressure-relieving power of a virtually unlimited range of head and foot ergonomic positions (including Zero Gravity), the TEMPUR-Ergo® Power Base is the ultimate pairing for your Tempur-Pedic® mattress to help ease aches & pains and fall asleep in comfort—every night.
LUMBAR SUPPORT:
Extra support for your lower back, whether you're sitting up or lying
flat. Can raise up to 6 inches.
RELIEVE SNORING:
With the push of a button, gently tilt the mattress position to help
reduce snoring.*
SOOTHING MASSAGE:
A massage for the lower back area, with three levels of intensity.
SIMULATED WEIGHTLESSNESS:
With the Zero Gravity preset, take the pressure off your back while you sleep—by elevating your head and feet to closely simulate weightlessness.
THE ADJUSTABLE BASE ADVANTAGE:
Take complete control of your sleeping space with nearly unlimited head and foot lift positions for sitting, reading, working, or watching TV.
*Bed raises once approximately 12 degrees in response to snoring. This may reduce snoring in otherwise healthy individuals who snore due to body positioning.
LUMBAR SUPPORT
Extra support for your lower back (lumbar area) whether you are sitting up or laying flat. Can raise up to a full 6 inches.
HEAD LIFT
Not only does it help with snoring, but it also has been proven to help with gastrointestinal issues like acid re-flux and other conditions including: sleep apnea, lower back pain, shoulder pain, asthma, and breathing issues related to allergies.
FOOT LIFT
By lifting your legs just a few inches, you'll notice a lot of the pressure that usually exists on your lower back dissipate markedly. While lifted, the knees also naturally bend opening up blood flow and circulation.
ADJUSTABLE & REMOVABLE LEGS
With the 3-in-1 leg feature, you'll be able to choose your height upon set-up at either 9″, 6″, 3″, or even ZERO inches. Being able to adjust your leg height makes it possible to adapt to existing furniture or that new platform bed you've had your eye on.
| | Width | Length | Height | Weight |
| --- | --- | --- | --- | --- |
| Twin XL | 37.5" | 79.5" | 3.7" | 117 lbs |
| Full | 53.5" | 73.5" | 3.7" | 141 lbs |
| Queen | 59.5" | 79.5" | 3.7" | 157 lbs |
| King | 75.5" | 79.5" | 3.7" | 205 lbs |
| Cal King | 71.5" | 83.5" | 3.7" | 207 lbs |
| Split King | 76" | 80" | 3.7" | 234 lbs |
| Split Cal King | 71" | 83.5" | 3.7" | 234 lbs |